Rhiannon C. Beauregard, MA, LMFT-S, CST, S-PSB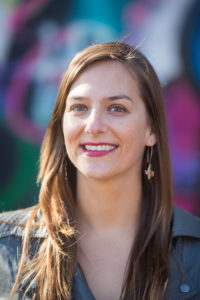 American Association for Sexuality Educators Counselors and Therapists (AASECT) Certified Sex Therapist
Society for the Advancement of Sexual Health Specialist-Problematic Sexual Behavior
American Association for Marriage and Family Therapy (AAMFT) Clinical Member
AAMFT Approved Supervisor, Board Certified Texas and New Hampshire MFT Supervisor
Professional Association for Therapeutic Horsemanship (PATH) International Certified Instructor
Equine Assisted Growth and Learning Association (EAGALA) Advanced Equine Assisted Psychotherapist
One of the greatest predictors of success in therapy is the fit between client and therapist.  Learning more about the sex therapist that you choose to work with will give you the first insight in whether your sex therapist will be the right fit for you.  Please read more about Rhiannon C. Beauregard, MA, LMFT-S, CST,S-PSB including her therapeutic philosophy and credentials and feel free to call her at 512.765.4741 and ask her any questions.
Rhiannon's approach to sex therapy and counseling is open, accepting, positive, and hopeful.  She truly believes in an individual and a relationships ability to grow and strengthen themselves by attending to the sexual aspects of the person and/or relationships.  Rhiannon approaches the therapeutic process in a collaborative and directive manner, meeting the client where they are at and assisting with the clients growth process in becoming the person the client wants to be.  She is empathetic and honest and aims to inspire change within each client.  Rhiannon utilizes various models of therapy in her practice and is considered eclectic and integrative in her work.  Models that Rhiannon works with is collaborative therapy model, solution-focused model, narrative therapy, cognitive-behavioral therapy, motivational interviewing, internal family systems, experiential, animal-assisted, expressive arts, and other various models.  She approaches problematic sexual behavior with an integrative model that is customized based on the client and pulls from sex addiction model, 12-step model, hyper sexual model, attachment/trauma model, out-of-control sexual behavior model, and a sexual health model principles.
SexTherapy-Online, PLLC maintains a small client load in order to provide the best possible therapy to clients.  Considered a "boutique" therapy practice, Rhiannon truly cares about each and everyone of her clients and works with the client in order to achieve the goals of the client.  You will not be just another number at SexTherapy-Online, PLLC.
Rhiannon C. Beauregard, MA, LMFT-S, CST, S-PSB is a Licensed Marriage and Family Therapist in New Hampshire, New York, Maine, Massachusetts, and Texas.  She is an American Association for Sexuality Educators Counselors and Therapists (AASECT) Certified Sex Therapist and a Society for the Advancement of Sexual Health Specialist in Problematic Sexual Behavior.  She has a Bachelor of Science degree from Boston University in Special Education and a Master of Arts in Marriage and Family Therapy from Hofstra University. She also holds an Advanced Certificate in Divorce Mediation. Rhiannon is a Clinical Member of the American Association of Marriage and Family Therapy (AAMFT) and is an AAMFT Approved Supervisor and a Texas Marriage and Family Therapist Supervisor and Board Certified Supervisor in the state of New Hampshire. Rhiannon has 10+ years of experience working with individuals, couples, families, and groups with a myriad of issues and concerns using a variety of therapy and counseling modalities to treat these issues.
Credentials
Licensed Marriage and Family Therapist
Maine #MF3815
Massachusetts #1402
New Hampshire #142
New York #735-01
Texas #202341
Relevant Provider Numbers
NPI: 1588890255
EIN: 27-131075
Rhiannon has presented at local, regional, national, and international conferences on a variety of topics.  She has also been featured in Fortune Magazine, The Guardian, Business Breaking News, NBC New York, and NBC Dallas/Fort Worth.
She has also been featured in podcasts of colleagues.  Feel free to listen below.
You can also watch, learn more, and subscribe to her YouTube Channel.