Rhiannon C. Beauregard, MA, LMFT-S, CST-S, DST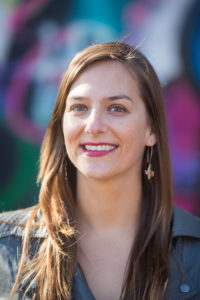 Welcome, I'm Glad You Are Here
Hey there- thanks for stopping by.  I know this journey towards your optimal sexual health and wellness is overwhelming and finding a therapist to help you get to where you want to go can seem even MORE overwhelming.  Perhaps you are a seasoned veteran of therapy, and are looking for some next level clinical work.  Or maybe this is your first time and you are wondering what it will be like to tell someone some things that you have never, ever, ever told anyone and what possibly could be done to change you and your situation?  Well first off, I want to say "I'm glad you're here and I'm glad you've found me".  I believe that the journey my clients take to get to this page, in this moment, is exactly where they need to be to start to facilitate change in their lives.
On this page, you'll see all my qualifications, training, years of experience and other information that will show you that I am qualified to do my job.  But what I really want you to gain from perusing my website is whether you think I would be a good fit to help you achieve what you want out of your life, sexually and beyond.  One of the greatest predictors of success in therapy is the fit between client and therapist.  So take a look at my credentials and qualifications briefly, but watch some videos, listen to some podcasts I have done, and check out my YouTube channel to get to know me better.  It's more important to me that you connect with me, my vibe, and who I am as a therapist than that you know all my degrees and certifications (those are important too, but not the whole story).  If you like what you read, hear, and watch, fill out the form at the bottom of the page and I'll send you more information.
My Approach
My approach to sex therapy and counseling is open, accepting, positive, and hopeful.  I truly believe in an individual and a relationships ability to grow and strengthen themselves by attending to the sexual aspects of the person and/or relationships.  I believe that through healing our sexual selves, true actualization and happiness can occur.  That might sound a little woo-woo, but it's why I do what I do and what makes me different from other therapists.  I believe that if the sexual part of your life isn't right-sized, than other parts of your life won't be either.
I approach the therapeutic process in a collaborative and directive manner, meeting you where you are at and assisting with your growth process in becoming the person you want to be.  I pride myself in being empathetic and honest and aim to inspire change within you but also validate you in your unique experience of the world.   Basically, I'll be your biggest cheerleader, but I'll also call you out.  If you like that style, keep reading 🙂
Why I am Different from Other Therapists
There are a lot of therapists out there and more than enough to meet the needs of clients.  So I want to explain what makes me a little different from the others:
– I maintain a small client load in order to provide the best possible therapy to clients.  I would consider my practice a "boutique" practice, meeting the needs of individual clients with custom designed assessment procedures and treatment plans.
–  I also don't see too many clients in a day or week.  I find my best work is done with a smaller caseload and no more than 4-5 clients per day.
–  I care about my clients a lot- being your therapist is more than just one session a week: it's me thinking about your situation, formulating and conceptualizing what is going on, consulting with other qualified professionals, and giving you the best treatment possible for your concerns.
–   I feel that therapy is truly an art for me: a craft that I dedicate a significant amount of time in practicing and attempting to master.
–  I love to learn, and am always learning and attending classes, conferences, workshops, and taking webinars especially on things related to my current clients needs.  I will work hard to know what I need to know to best help you.
Models of Therapy
This may be important for some of you (especially some of my clients who are therapists) but for others, this might sound like I am speaking French.  I utilize a variety of models of therapy in my practice and am considered eclectic and integrative in my work.   Here are some of the therapeutic models I use in my work:
General Models of Therapy
Collaborative Therapy Model
Solution-Focused Model (SFT)
Narrative Therapy
Cognitive-Behavioral Therapy (CBT)
Acceptance and Commitment Therapy (ACT)
Motivational Interviewing (MI)
Internal Family Systems (IFS)
Specific Models for Trauma
Eye Movement Desensitization and Reprocessing (EMDR)
Cognitive Processing Model (CPT)
Trauma-Focused Cognitive Behavioral Therapy (TF-CBT)
Animal Assisted Therapy
Expressive Arts Therapy
Specific Models for Couples
Emotionally Focused Couples Therapy
Imago
Gottman
5 Love Languages
Specific Models for Out-Of-Control Sexual Behavior/Sex Addiction
 I approach problematic sexual behavior with an integrative model that is customized based on the client and pulls from sex addiction model, 12-step model, hypersexual model, attachment/trauma model, out-of-control sexual behavior model, impulse control disorder diagnosis, values-based model, and sexual health model principles.
My Credentials
I am a Licensed Marriage and Family Therapist in New Hampshire, New York, Maine, Massachusetts, and Texas and a registered telehealth therapist in Florida.  I am an American Association for Sexuality Educators Counselors and Therapists (AASECT) Certified Sex Therapist and Supervisor and a Society for the Advancement of Sexual Health (SASH) Distinguished Sex Therapist, Certified Problematic Sexual Behavior Therapist, Certified Sexual Wellness Therapist, and Certified Sexual and Relationship Trauma Therapist.  I have a Bachelor of Science degree from Boston University in Special Education and a Master of Arts in Marriage and Family Therapy from Hofstra University. I also holds an Advanced Certificate in Divorce Mediation. I am a Clinical Member of the American Association of Marriage and Family Therapy (AAMFT) and am an AAMFT Approved Supervisor and a Texas Marriage and Family Therapist Supervisor and Board Certified Supervisor in the state of New Hampshire. I have 13+ years of experience working with individuals, couples, families, and groups with a myriad of issues and concerns using a variety of therapy and counseling modalities to treat these issues.  In short, I know my stuff.
American Association for Sexuality Educators Counselors and Therapists (AASECT) Certified Sex Therapist and Supervisor
Society for the Advancement of Sexual Health (SASH)
Distinguished Sex Therapist
Certified Problematic Sexual Behavior Therapist (CPSBT)
Certified Sexual Wellness Therapist (CSWT)
Certified Sexual and Relational Trauma Therapist (CSRTT)
American Association for Marriage and Family Therapy (AAMFT) Clinical Member and Approved Supervisor
Board Certified Texas and New Hampshire MFT Supervisor
Professional Association for Therapeutic Horsemanship (PATH) International Certified Instructor
Equine Assisted Growth and Learning Association (EAGALA) Advanced Equine Assisted Psychotherapist and Equine Specialist
Certified in Consensual Non-Monogamy Therapy
Licensed Marriage and Family Therapist
Maine #MF3815
Massachusetts #1402
New Hampshire #142
New York #735-01
Texas #202341
Florida Telehealth Provider #64
Relevant Provider Numbers
NPI: 1588890255
EIN: 86-2700284
See Me, Hear Me
I have presented at local, regional, national, and international conferences on a variety of topics.   Check them out on my Presentations Page
 I have also been featured in Fortune Magazine, The Guardian, Business Breaking News, NBC New York, and NBC Dallas/Fort Worth.
I have also been featured in podcasts of colleagues and have my own podcast, LoveSexATX.
You can also watch, learn more, and subscribe to my YouTube Channel.