As I prepare a presentation for the 2016 Texas Association of Marriage and Family Therapy (TAMFT) Annual Conference in a few weeks in San Antonio, TX, I wanted to write my second blog in the series related to the locations that I serve about Online Sex Therapy in Texas.
SexTherapy-Online, PLLC is an online sex therapy and sex counseling practice that serves the residents of Maine, Massachusetts, New Hampshire, New York, and Texas.  Each state that I work in has a unique population to serve and unique issues facing the residents and the state as a whole.
This blog will discuss my personal ties with Texas including some of the places I have traveled within the state as well as a paragraph or two about the sexual issues and concerns facing Texans and any unique trends or considerations around sex and intimacy specific to Texas.  Saddle up, because we are about to go on a cattle drive to the beautiful state of Texas!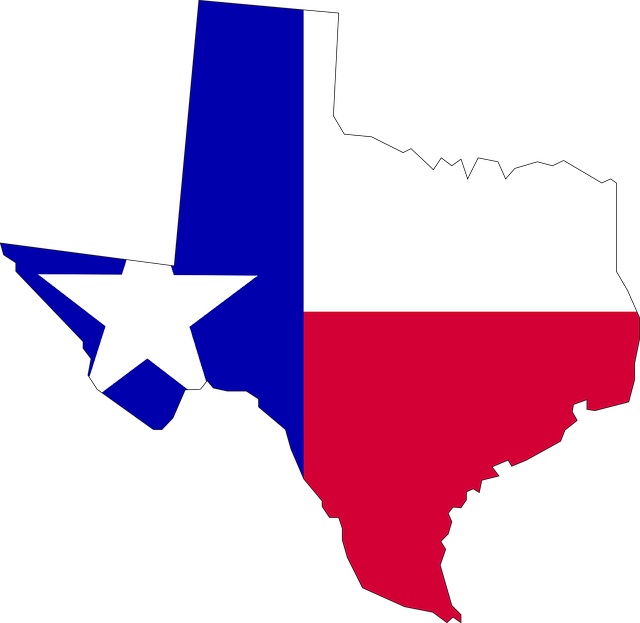 My "brief" history with Texas
Out of all the states I work in, I have the shortest history with the state of Texas.  I moved to Austin, TX in 2014 for a few different reasons but mostly because I was looking for a place where I could avoid the harsh Northeast winters and I wanted to live in a city that was interesting, rich with culture, politics, and things to do, and that was accessible to the other half of my life: horses.  Since I have lived in the state of Texas for less than two years, I haven't had a ton of time to get around but I will share some of my travels.
My first introduction to Texas was in March, 2014 when I attended the Equine Assisted Growth and Learning Association (EAGALA) Annual Conference which was held in Mesquite, TX (right outside of Dallas).  I enjoyed a few trips into Dallas over that weekend and loved this mix of urban and cowboy.  On that same trip, I enjoyed the Stockyards in Fort Worth, did some line dancing at Billy Bob's, and ate WONDERFUL steak!  On my first visit, I kind of felt that Texas was like living in another country (says the Yankee!).
When I moved to Texas, I drove down from the Northeast so I got to see a small amount of the Eastern and Central parts of the state driving through.  Cities like Texarkana, Marshall, Longview, Tyler, Athens, and Corsicana gave me my first introduction to East Texas and cities like Waco, Temple, Belton, and other cities along I-35 gave me a taste of how BIG Texas really is.
While home base is Austin, TX, I travel at least once a month to San Antonio for a variety of reasons.  I like San Antonio's vibe and happen to have a lot of business related things going on in San Antonio.  I also like the Alamo and the Riverwalk and have also been to several concerts at the Alamodome (have yet to go to a soccer game but hope to soon!).  I often head North too, to places like Waco, Belton, Temple, Round Rock, Cedar Park, Leander, Pflugerville, and Georgetown for various events, concerts, and I've even worked in very picturesque and rural areas such as Goldthwaite.  There is this great little diner in Goldthwaite, called the Wagon Wheel Restaurant.  Best hash brown you ever will have and a trip out there will bring you through sleepy, rural Texas town after sleepy, rural Texas town, all built alongside the Gulf, Colorado, and Santa Fe Rail line.  These little towns are what  I think of when I think of a rural Texas town (tumble weeds and all).
Austin is located in Central Texas or the Hill Country of Texas.  While I thought Texas was this dry, flat, desert-type landscape, I couldn't have been more wrong!  Austin is in an area that has rolling hills and diverse natural landscapes.  A LOT of lakes, rivers, creeks, and streams, making swimming and recreating super easy and accessible.  While we are prone to drought, overall, Austin sits on a few aquifers that make the area always seem like it has water (even if we don't!).  With great wineries, distilleries, and breweries in towns like Driftwood, Dripping Springs, Wimberley, and the rest of the Hill Country, it is a great place to visit and relax.  And don't get me started on the barbecue.
In East Texas, I have attended several EAGALA trainings in the Tyler, TX area (Whitehouse, TX to be specific), right on Lake Tyler.  That's a beautiful area that is also rich in history.  I always like driving out of Central Texas and seeing the differing landscape that East Texas has to offer.  I never knew how many lakes were in Texas (they have the most square mileage of inland water of any state).
I have family in Houston, so I spend some time in that area relatively frequently.  Also, many conferences and trainings are in Houston so I am gradually exploring the most populous city in Texas and the fourth most populous city in the country.  I have many clients that work in the oil and gas industry who mostly are based in Houston and due to their travel and busy schedules, they find having an online therapist very convenient.
My favorite outdoors  Texas pastimes are exploring the vibrant flora and fauna of Texas and I enjoy camping (year round!) and going on Texas adventures with my horse.  I have plans to head over to West Texas and the Border this summer to go camping and exploring in Big Bend National Park and the town of Terlingua.  I still would love to do more exploring of West and North Texas as I put down roots in the rocky, often dry, soil of the Texas Hill Country.
Sex Therapy in Texas Considerations
Geographical Challenges
Texas has some challenges similar to that of Maine with it's shear size and distance between cities and towns.  Texas is a HUGE state, and I'd say it isn't uncommon for a Texan to take a short 2-3 hour trip just because in Texas 2-3 hours is a short time to get somewhere!  Unless you live in a city, you are likely to have to travel long distances for specialized care like sex therapy, making it expensive and time-consuming to receive sex therapy.  And, if most therapists work during the week, you would likely need to take a day off from work if you need to travel 3 hours one way to go to your closest sex therapist, which makes sex therapy something you would not frequently be able to attend since it is so time-consuming due to travel.  And add trying to tie in your partner or spouses schedule, and the shear thought of another appointment during the week might stop you right in your tracks.  Many of my clients are all over the state because they just can't swing going to a sex therapist in person.
Rural Population
Texas has the nations largest rural population with over 3.6 million rural residents (as of 2000, and that was 16 years ago!) so geographically, over 3.6 million people live in rural areas that might have to travel a long distance for therapy.
Working with a rural population also poses unique challenges to a sex therapist.  Many rural folks aren't comfortable or accustomed to talking to others about sex, and since poor communication and knowledge about sex and sexual issues could be a factor that contributes to developing sexual issues, dysfunctions, compulsions, or problematic sexual behavior, one could deduce that these factors can contribute to a high incidence of sexual issues in rural populations.  So, high incidence with lack of accessible services creates a gap for rural Texans.  A very large gap!  Lucking, SexTherapy-Online, PLLC provides accessible online sex therapy and sex addiction therapy services to rural Texans.
Political Considerations
Politically, Texas is a pretty conservative state and hasn't been known to support sexual topics or issues in the political sphere or as a general life concern.  This adds unique challenges to being a sex therapist and providing sex therapy to clients who live in a culture that isn't very supportive politically of sexual issues and agendas.  I'll leave it at that because I don't professionally publicly take any stance about the political issues facing the sexual landscape of Texas but it does pose a challenge in being a sex therapist and providing quality and accessible services to Texans.
Finding a Sex Therapist
Finding a sex therapist is hard enough to do, but imagine if your state had 254 counties!  How do you go about looking for a sex therapist in your area, and if not in your area, how do you go about just searching for one in a vicinity of 2-3 hours away.  Us sex therapist don't post advertisements in the local newspaper, so it's often difficult to find someone that specializes in the services you need.  And this isn't addressing whether or not they are a good fit for you.  By offering sex therapy and sex addiction therapy services online, SexTherapy-Online, PLLC is accessible to Texans no matter where they are in the state and hopefully this blog will increase the accessibility on the internet as well so that Texans from any part of the state can find an online sex therapist in Texas easily by searching online.
Cultural Considerations
Another interesting aspect when working in the field of Sex Therapy with Texans is the different cultures in the state of Texas and their differing views of sex and sexuality.   Texas has a rich and diverse history, with six national flags flying over the state in its history (interesting fact: Six Flags the amusement park chain was founded in Texas and named exactly for this reason!).  The six flags that have flown over Texas are: Spain (1519–1821), France (1685–1690), Mexico (1821–1836), the Republic of Texas (1836–1845), the Confederate States of America (1861–1865), and the United States of America (1845–1861; 1865–present).  Taking a look at all these cultures (and thinking about other immigration trends of Germans and Central Americans to name JUST two), there are a LOT of cultures present in Texas.  With each culture having its own views on sex and sexuality, there is definitely a very active melting pot of cultures to work with in sex therapy.  I have a diverse cultural background and always aim to be culturally competent, sensitive, and curious in my approach when working with different cultures around sex.
Religions and Texas
Texas has also been declared one of the nations most religious states.  The chart below shows the breakdown in 2010 (in millions) of the religious bodies that adherents ("Adherents" includes full members, their children, and others who regularly attend services) associate with. 
| | | |
| --- | --- | --- |
| Religious Body | Adherents | Percent ot Population |
| | | | | |
| --- | --- | --- | --- | --- |
| 1. Catholic Church | 4,673,500 | 18.59 |   | 20.95 |
| 2. Southern Baptist Convention | 3,722,194 | 14.80 |   | 16.88 |
| 3. Non-Denominational Christian | 1,546,542 | 6.15 |   | — |
| 4. United Methodist Church | 1,122,736 | 4.46 |   | 4.90 |
| 5. Muslim estimate | 421,972 | 1.68 |   | 0.55 |
| 6. Church of Christ | 351,129 | 1.40 |   | 1.81 |
| 7. LDS (Mormons) | 296,141 | 1.18 |   | 0.75 |
| 8. Assembly of God | 275,565 | 1.10 |   | 1.09 |
| 9. Presbyterian Church (U.S.A.) | 155,046 | 0.62 |   | 0.86 |
| 10. Episcopal Church | 148,439 | 0.59 |   | 0.85 |
| 11. Lutheran–Missouri Synod | 132,508 | 0.53 |   | 0.67 |
| 12. Lutheran–E.L.C.A. | 111,647 | 0.44 |   | 0.74 |
|   |   |   |   |   |
| Unclaimed by any faith | 10,103,455 | 40.18 |   | 38.25 |
Research has shown a relationship between religiosity and sexual performance and sexual satisfaction and I have seen a relationship between religion and religiosity and sexual issues, dysfunctions, and problematic behavior in my clients.  Religion is always a factor to explore when working with Texans in a sex therapy context.  As a certified sex therapist, I attend to and integrate spiritual and religious beliefs with all my clients in their treatment of a sexual concern (even if those beliefs are atheist, agnostic, or other).   This wasn't something that I always felt came natural to me as a clinician, as growing up in the Northeast, religion and spirituality often fell on the back burner when it came to clinical interventions.  But the more I work in the field of sex therapy, the more I am experiencing and learning that clients spiritual and religious beliefs play a huge role in their sexual identity.
Interestingly enough, the above chart shows that over 10 million people and over 40% of the population in Texas are unclaimed by any faith, which is also a consideration.  Many of my clients present spiritually wounded or spiritually distracted and part of their therapy is working on resolving their spiritual and religious wounds and creating a life that has a spirituality that is meaningful to them.
Access to Sex Therapists
According to the American Association for Sex Therapists, Counselors, and Educators (AASECT), there are 37 AASECT-certified sex therapists, counselors, and educators in Texas, with 6 being in San Antonio, 8 being in the Houston Area, 10 in the Dallas/Fort Worth area, and 8 being in the Austin area.  That leaves around five existing in areas outside of one of the major Texas cities.   That isn't  lot.
For those that specialize in sex addiction, there are more options, with www.IITAP.com listing 135 CSAT (Certified Sex Addiction Therapists) in Texas.  however, it is unclear how many of these While I am not a Certified Sex Addiction Therapist through IITAP, I have extensive experience and training working with those that have sex addiction or compulsive sexual behavior and am highly qualified to work with clients with compulsive sexual behavior and sex addiction.
Places where you can look to find a qualified sex therapist or sex addiction therapist are below:
Certified Sex Therapists, Counselors, and Educators can be found at the American Association for Sexuality Educators, Counselors, and Therapists (AASECT).
Certified Sex Addiction Therapists can be found at the International Institute for Trauma and Addiction Professionals (IITAP).
Professionals that specialize in sex addiction, sexual compulsivity, and sexual health can be found at the Society for the Advancement of Sexual Health (SASH).
If you are located in the states of Maine, Massachusetts, New York, New Hampshire, and Texas, please find my contact information below.  I love being a Texan and an Austinite and am honored to help all Texans with their sexual concerns.
American Association for Sexuality Educators, Counselors, and Therapists (AASECT)