SexTherapy-Online, a private sex therapy practice that predominantly provides sex therapy and sex addiction therapy services online, got its inspiration by providing online sex therapy in New Hampshire about five years ago.
It all began when I returned to my home state, after some health concerns, to be closer to family.  I left my home of seven years in New York and moved myself, my animals, and my practice back to New Hampshire, where I was raised (interestingly enough, while I had lived in New Hampshire for the majority of my life, I was actually born in Vermont since my family originally was from the Keene, NH area, which is right near the border of New Hampshire, Vermont, and Massachusetts.
When I left New York, I opened my practice in a beautiful history building in the heart of downtown rural, sleepy Newmarket.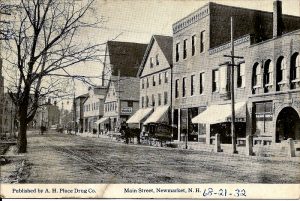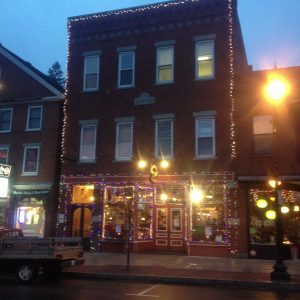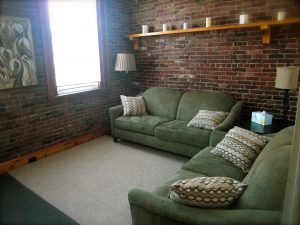 I loved that office and had a successful practice until my move to Austin, TX in 2014. I served clients in the Seacoast Area and since I am licensed in Maine and Massachusetts, I served clients on the North Shore of Massachusetts and Southern Maine.  The exposed brick created an impressive and healing ambience and was beloved by clients.
Six months after I moved from New York to my office in New Hampshire, I did a follow up call with my clients in New York that I had referred to my colleagues when I moved away.  I still had my license in New York and called them to see if everything was okay.  They clients wanted to continue seeing me and asked if we could start meeting online.  I had never worked online and it was 2011 and a online therapy, tele-therapy, and distanced based therapy was just a developing field so I took a leap to provide services to my previous clients and started seeing a couple clients over Skype and over the phone.
And that is how SexTherapy-Online was born!
But let's go back to the beginning, after being born in Vermont, I lived in my first house in Winchester, NH with my Mom, Dad, and brother.  Shortly after, my parents bought the house my great-great grandfather built in the mid-1800's and we moved into that home in Keene, NH.  Here is a photo of the home in the late 1800's with my ancestors on the little front lawn.   My family still owns the home and it has been converted into a quaint apartment building with several units.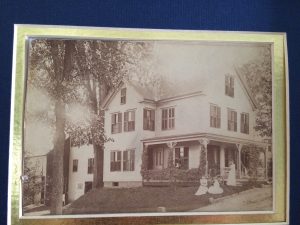 We moved to another home in Keene and most of my family lived in the Keene, Marlborough, Dublin, and Swanzey area.  My grandparents and an Aunt also lived in the Concord and Bow area.  When I was in second grade, I moved to Walpole, NH and went to Walpole School and then Fall Mountain Regional High School.  I graduated from Exeter High School in Exeter, NH and lived in Exeter for my final year before leaving the state for college (see my previous posts on online sex therapy in Massachusetts).
I was an active member of my local 4-H and showed in Dairy and Horse 4-H at the Cheshire County Fair and New Hampshire State 4-H Horse Shows.  My main hobby as a kid and teenager was my horse, Yomen, who I still show and own today.
While I have lived and loved other places and most family members have long left the state, New Hampshire still is considered where I grew up and I hold it dear in my heart.  I periodically return to visit with the remaining family and to have an annual canoe trip with friends.
If you live in New Hampshire and are seeking online sex therapy, feel free to give me a call or contact me on the form below.