SexTherapy-Online provides online sex therapy in Massachusetts!  So we've covered Maine, New York, and Texas which brings me now to Part IV of the series around the states I work in and to the home of my alma mater, the great and beautiful state of Massachusetts!
The Bay State
I love Massachusetts and have had a long history living and learning in this wonderful state!  My early experiences with Massachusetts generally included spending weeks over the Summer at horse shows in Western Massachusetts in Northampton, MA at the Tri-County Fairgrounds and Springfield, MA at the Big E and other horse shows.  I showed my horse at the Big E when I was 12 and remember feeling like I hit the big time!
My Junior year in high school was spent in Greenfield, Massachusetts at Stoneleigh-Burnham School, as small all-girls private equestrian school.  Obviously my favorite time of year in Western Massachusetts was Fall, and I remember out-of-this-world picturesque experiences with my horse during foliage season.
Every since I was a young teenager, I knew I wanted to go to college in Boston and when it was time to apply to colleges, I just picked several Boston-area, sight-unseen, and applied to them.  I am incredibly grateful to have landed at Boston University and lived all four years in downtown Boston in Kenmore Square, wholly inconvenienced at the same time enamored by Red Sox games (this was when the "curse of the goat" was still alive and well)!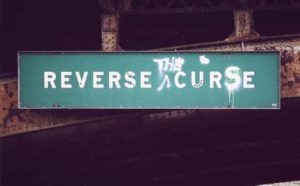 My Junior Year I lived pretty much under the Citgo Sign and my dorm room would light up white, red and blue until 9/10 pm when they shut it off.  I always used to say that no matter how wild a late night college night was (and many were late as I worked for the nightclub Avalon and the Lyons Group for all four years), I could always find every BU Student's North Star: The Citgo Sign, to get home.
Senior year, I upgraded to a Brownstone over looking the Charles River, which later years after I graduated, I would row in a double in the Head of the Charles Regatta.  I also loved being in a capitol city, and was part of the movement when Massachusetts legalized same-sex marriage a day before I graduated in 2004.  Despite having a few unwelcome rodent pets, living in Downtown Boston was one of the greatest times of my life.
It was sad to graduate and leave one of my most favorite cities.  I've done a lot of traveling (41 countries), and people always ask me what my favorite city is.  It's hard to determine, but I always say Boston is one of my favorites, if not my favorite!  I love the spirit and heart of Bostonians.
Since moving on from Boston, I've spent quite a bit of vacation time on Martha's Vineyard and the Cape and on the shore of Massachusetts.  With many wild nights, and beauty days,
Provincetown is one of my favorite places in Massachusetts and I never say no to a chance to have a good time at one of the amazing festivals in P-Town.   I usually visit Boston at least once a year, and am enjoying experiencing the city in a new and more mature way than I did in college.  I am a huge local history buff and love walking the Freedom Trail and revisiting all the sights significant to the birth of our nation.  I still get quite a thrill throwing a dirty ol' box of tea in the harbor.
Online Sex Therapy in Massachusetts
Unlike many of the states I work in, Massachusetts is very saturated with therapists and because so many of the clients are served through some of the outstanding sexual health professionals that live and work in the state, Massachusetts is the state I see the least clients in.   With larger cities like Boston, Worcester, and Springfield having a lot of therapists present, most clients are able to find therapists locally to help them with their sexual concerns.
SexTherapy-Online, however, provides a different service to some of the more underserved communities in Massachusetts, such as Cape Cod and the Islands, the South Shore, and Western Massachusetts.  Many of my clients in Massachusetts either live too far from a sex therapist, are looking for online sex therapy, or travel too much to be able to consistently meet with a therapist locally.
Additionally, since Massachusetts is home to many colleges and universities, I see a lot of college students studying in Massachusetts and dealing with relationship, intimacy, and sex issues.
If you live in Massachusetts and are looking for a qualified sex therapist and specialist in problematic sexual behavior, feel free to contact SexTherapy-Online at the below contact information.