Is online sex therapy right for you?  Clients are sometimes hesitant to start sex therapy online, preferring to see me in person.  But that quickly changes when they realize how many benefits there are to seeing me online.
In fact, many clients who have the option to see me in person, whether at my Austin, TX location or my Northeast locations, often elect not to because they are thrilled with the convenience that phone or online sex therapy offers them.
If you want to know if online sex therapy, online sex addiction therapy and phone sex therapy might be a good choice for you, ask yourself these questions:
1. Do I like traffic and cramming into little parking spaces?
If no, online sex therapy might save on gas and mileage and prevent wear and tear on my car.
2. Do I feel really comfortable talking to a professional about sex when they are sitting three-four feet away from me?
Phone or online sex therapy might be the right fit and you might feel more comfortable talking to someone over the phone or online if you don't feel comfortable talking in person. Also, text therapy is always an option as well if it is really difficult for you to talk about your concerns.
3. Do I have an infinite amount of time to spend making appointments, driving to appointments, getting ready for appointments, missing work for appointments, and getting home late after an appointment?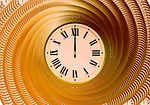 Your time is precious and phone or online sex therapy can fit perfectly into your schedule on your lunch hour or after work while you are waiting for rush hour to calm.
4. Do I want everyone to see me walk in and out of a sex therapists office?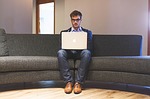 If you value your privacy, phone or online sex therapy will provide you with the privacy that high profile folks like yourself need.
5. Do I like going to a therapist in my area that has no expertise in the concerns I have with my life because I can't find a specialist?
You deserve to have the best therapist available to you.  Online sex therapy allows you to access a qualified sex therapist no matter where you live.
Do you have more questions?  Feel free to fill out the form below and I'll get back to you!